Sustainability Statement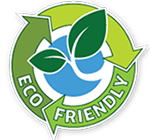 The Quintessential Cale recognizes that businesses can have a negative impact on the environment. It is our mission to operate in an ethical, socially and locally responsible way and we are committed to minimizing our environmental impact, with particular focus on energy efficiency and waste reduction.
Charitable Donations
The Quintessential Cake feels a strong responsibility to support non-profit organizations which enhance the quality of life in the Chicagoland area. In particular we support the work of Icing Smiles and Wish upon a Wedding.


Press
We have had the honor of being featured in the following publications…
We also create faux cakes for all media needs – print, film, tv, etc.
For full press coverage or additional information please contact us at victoria@thequintessentialcake.com